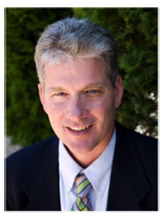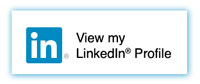 Mr. Hennessey is an entrepreneurial senior executive who has successfully developed and managed customer acquisition and Go-To-Market growth strategies for both the Fortune 500 and emerging companies. Rich's core competency is sales and is relentless at growing topline revenues by opening new strategic markets, customers and sales channels. He is also a proven entrepreneur, teaming with early stage, mid-market investment to successfully launch over 50 new start-ups. As a leader, Rich is a stable, positive influence to reinvigorate operating performance. As a marketing innovator, he has led and promoted national branding initiatives, channel positioning for several name brand clients. Mr. Hennessey is an industry generalist, however having experience in healthcare, airlines/aerospace, medical instrument/devices, CPG and high-tech manufacturing.
Over the past several years, Rich has been retained in several projects to develop and execute go to market strategies for new businesses in healthcare and technology. Current and most recent engagements include:
A business development advisor to a premier website creation company

Advisor and subsequent board role for a healthcare clinical practice acquisition

An adjunct advisor with Neptune Advisors LLC, 

www.neptuneadvisors.com

 Needham MA.

A Chief Executive Officer for a Florida based business startup focused in the entertainment market segment. Rich's role is to help source and negotiate $27 million in capital then launch and bring structure to the Go-To-Market strategic plan.

An interim executive for a North Carolina based NASCAR racing team creating synergies and new business opportunities with the team with several car and aftermarket package goods car related sales channels.

Invited to mentor inventors at the Technology Entrepreneurial Initiative workshop at Baylor University

Sell-side preparation for a Florida based Air Ambulance company

An advisor to two Boston based medical device and healthcare start-ups

Interim Executive Director for a not-for-profit organization creating opportunities of the youth in the third-world
In 2009, Rich was retained by a Florida based speech engineering firm, to test the viability of deploying sound compression intellectual property into the cell phone and speech recognition industry. Rich was also retained to develop Go-To-Market Strategies for Korean technology start-ups through the University of Texas.
Previously, Mr. Hennessey was President/COO of Pro Tech Communications, Inc., a publicly traded high-tech niche electronics start-up, manufacturing wired and wireless products for NASA through Boeing, 3M, and McDonalds. During his tenure, Rich developed worldwide manufacturing and distribution by successfully acquiring targeted packaged good channel alliances. He also has a strong orientation in finance and accounting and was acting CFO for five years for this company maintaining all corporate banking, SEC, legal and public accounting relationships. Previous to these roles, Rich created business development plans for Digital Equipment Corporation's New Ventures Group in Boston.
Rich has a degree in Economics from Boston College Rich is also a member of BC's Chief Executive Club and Technology Council. He currently serves as a team mentor in the Boston College VC entrepreneurial program and Florida Atlantic University (FAU).